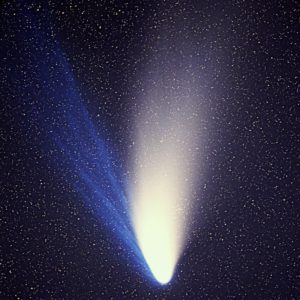 The Electric Universe theory argues that electricity plays a significant and more important role in the Universe, than is generally accepted (see also "Electricity throughout the Universe"). The theory does not dismiss gravity.
As a theory, it offers explanations of various natural and astrophysical phenomena, some of which it claims are better understood without the need for various ad hoc explanations. As with any theory, the Electric Universe makes predictions that have been tested, and is published in both peer-reviewed papers, and popular books.
The Electric Universe theory is interdisciplinary, integrating and supporting subject as diverse as the science (astronomy, geology, physics), with the soft sciences such as ancient history and comparative mythology.
Perhaps not surprisingly, the Electric Universe has also become the target of pseudo-skeptics, whose criticisms have consisted of ad hominems, misunderstanding, misrepresentation, and labeling as pseudoscience.
Key points
Electricity plays a more significant role in the Universe than is generally accepted
Gravity plays a significant and important role, in the appropriate regime.
The Sun and stars are powered electrically by external currents (see Electric Sun theory)
Planetary surface features such as some craters, dendritic structures and rilles are caused by super-lightning (see electrical scarring)
Certain cosmic phenomena are electrical in nature, including:

Comet tails (See comets)
The plumes of Enceladus
Martian dust devils
Galaxy formation and dynamics (circumventing the need for black holes and dark matter)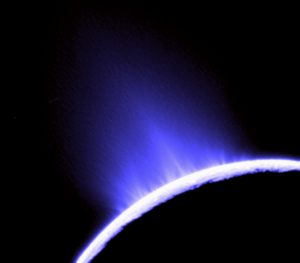 Alternative Electric Universe theories
Others have described, or had described, their theories as the "Electric Universe", and while they may share some features in common, may be wholly different too.
In Popular Culture
In 1928, the Imperial Tobacco Company published a series of 50 cigarette cards, "The Romance of the Heavens". Card No. 43 featured "The Sun. Electrical Discharges from the Sun". The text reads:
"The Sun's surface usually shows one or more spots or groups of spots, the largest of which are easily seen by the naked eye if the brilliance of the Sun is veiled by smoked glass. These spots are constantly changing in shape more or less rapidly. Over the whole surface of the Sun electrical and magnetic disturbances are usually taking place, especially round the large sun-spots, which have been compared to enormous whirlpools, or volcanoes from which streams of electrically-charged particles are projected into space. When these strike our Earth, violent magnetic storms sometimes occurs."[13]W.D. & H.O. Wills, Issued in 1928 by the Imperial Tobacco Company
Articles and papers
Peer reviewed
Thornhill, W., "The Z-Pinch Morphology of Supernova 1987A and Electric Stars", IEEE Transactions on Plasma Science, Aug. 2007, Volume: 35, Issue: 4, Part 1, Page(s): 832-844
Ransom, C.J.; Thornhill, W., "Plasma-Generated Craters and Spherules", IEEE Transactions on Plasma Science, Volume 35, Issue 4, Aug. 2007 Page(s):828 – 831
Academic conference reports
Scholarly
C.E.R. Bruce, "An All-Electric Universe". Elect. Rev., 162, pp. 1070-1075, 23 Dec. 1960.
C.E.R. Bruce, "An All-Electric Universe". Elect.Rev., 168, p. 20, 6 Jan. 1961.
C.E.R. Bruce, "An All-Electric Universe", Elect.Rev., 169, p. 104, 20 Jan. 1961.
C.E.R. Bruce, "An All-Electric Universe". Elect.Rev., 169, p. 332, 24 Feb. 1961
Thornhill, W., "The Electric Universe", SIS C&C Review v2000 No.1
Thornhill, W., "The Electric Universe", SIS C&C Review v2002 No.2
Thornhill, W., "Stars in an Electric Universe", Aeon vol.5 No.5 (Jan 2000)
References

↑

1
"Electrically Charged Particles Found in Enceladus' Plumes", Universe Today, 24 Dec, 2015

↑

2
"The Electric Universe: Flashing thoughts for consideration and facts from many sources", by 'Torpedo', publ. 1883 H. Brett, General Printer. Auckland: MDCCCLXXXIII. Online at the Victoria University of Wellington.

↑

3
Ignatio Tyrrell, The Great Electric Universe: Face to Face with God and Facts: Sun, Moon & Planets Populated: Man the Epitome of the Universe, Whither Has He Come, Whither is He Going (1900)

↑

4
George Woodward Warder, The universe a vast electric organism (1903) Chapter XV "The Electric Universe is Self-Sustaining and Eternal"

↑

5
R. A. Lyttleton, H. Bondi, "On the Physical Consequences of a General Excess of Charge" in Proceedings of the Royal Society of London. Series A, Mathematical and Physical Sciences, Vol. 252, No. 1270 (Sep. 29, 1959), pp. 313-333

↑

6
Bondi, H., "The Electric Universe" in Space Astrophysics, Edited by William Liller. New York, McGraw-Hill, 1961., p.179

↑

7
C.E.R. Bruce, "An All-Electric Universe" (1960) in Electrical Review (23 Dec 1960)

↑

8
C.E.R. Bruce, "All-electric theory of the universe" (1971) in Students' Quarterly Journal Volume: 40, Issue: 160 (June 1970)

↑

9
Paton, J., "Auroral activity during 1965", The Observatory, Vol. 86, p. 253-254 (1966)

↑

10
P. C. W. Davies, "Electric Universe", Nature 273, 268 – 269 (1978)

↑

11
Bally, J.; Harrison, E. R., "The electrically polarized universe", Astrophysical Journal, Part 1, vol. 220, Mar. 15, 1978, p. 743, 744.

↑

12
Dr. László Körtvélyessy, The Electric Universe, 1998, ISBN 963 8243 19 8

↑

13
W.D. & H.O. Wills, Issued in 1928 by the Imperial Tobacco Company